Marvin Patio Doors In Naperville Illinois

Marvin Windows and Doors are one of the leading manufacturers of high-quality patio doors.  Marvin Patio Doors are made-to-order, one at a time, to your exact specifications to beautifully fill the openings in your home or building. With an endless amount of customization options, exclusive features, high-performance energy efficiency innovations, and unmatched personal service, you will be able to find the perfect patio doors for your home.
Naperville Windows & Doors® is a window and door installation company based out of Naperville, IL.  We are currently the only licensed Marvin Windows dealer in Naperville Illinois and we offer the entire Marvin Patio Door line-up for our customers.  We are extremely knowledgeable on the patio doors we sell and we'll be able to answer all of your tough questions.
Integrity From Marvin – The Best Patio Doors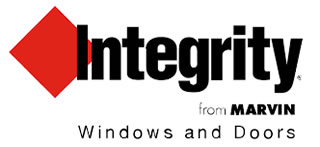 Integrity doors are made with a patented material called Ultrex®.  It is a pultruded fiberglass that Marvin Windows has patented and it was specifically designed to outperform and outlasts vinyl, roll-form aluminum, and other fiberglass composites.  Doors made with Ultrex® are made to withstand the elements and will not show age or wear.  They are some of the finest patio doors you can find and they come in a variety of styles and color options to compliment your home.
Marvin Door Types We Install:
Sliding patio doors
Swinging patio doors
French patio doors
Sliding french patio doors
Integrity From Marvin Doors We Install:
Integrity Wood Ultrex
Integrity All Ultrex
We Are A Marvin Authorized Replacement Contractor
When you choose to install the most exceptional patio doors you also deserve an exceptional installation experience. When you choose Marvin and Integrity you'll gain the benefits of beautiful aesthetics, unmatched performance and durability, along with the peace of mind that comes from knowing your patio doors were installed to Marvin's exacting specifications.
When you choose to replace your patio door with Naperville Windows & Doors®  you're choosing a Marvin Authorized Replacement Contractor.  Our technicians have been specially trained in the installation of these patio doors providing them with unique knowledge and expertise from our initial consultation through to a high quality installation.
Are you ready to get the process started?  If you'd like to schedule your FREE Quote for Marvin Patio Doors please give us a call at (630) 904-9644.