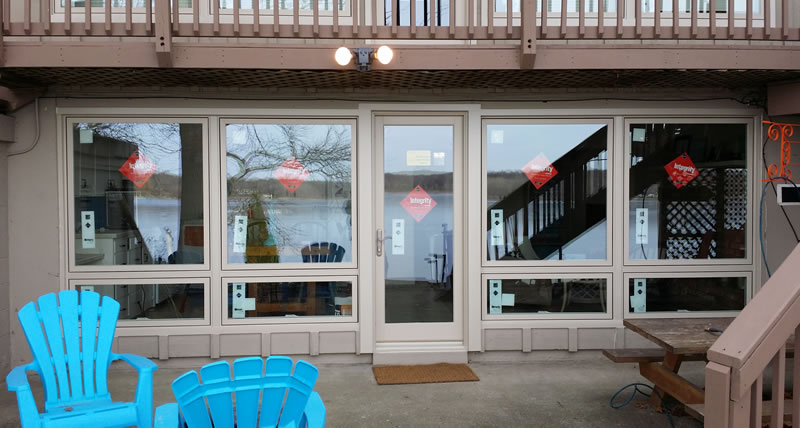 Window Replacement In Naperville Illinois
When a home owner starts to look into some home improvement projects you'd probably agree if we said that windows are not one of the most impressive ways to improve your home.  When you start to consider all of the benefits that new windows can deliver it actually makes a lot more sense that most people realize.  Replacing your windows can improve your homes appearance, they can make it more attractive for resale and increase it's value, they can contribute to lower energy bills and increased comfort too.
The right windows, installed by a professional can actually make a dramatic difference in your home.
Why Do You Want To Replace Your Windows?
Do you have an older home with single pane windows?
Are you looking for ways to reduce your energy bill?
Are your current windows damaged?
Naperville Windows & Doors®, is a window and door installation company based out of Naperville, IL.  We are a full-service window installation contractor licensed in Naperville, Illinois.  We specialize in the sales and installation of a variety of high-quality windows from the leading manufacturers.  Whether you're looking for wood windows to preserve the look of a heritage home, or fiberglass windows for their durability, we'll be able to provide you with the service and pricing you're expecting.
Window Types We Install:
Window Brands We Sell & Install:
Window Styles We Sell & Install:
There are a variety of window styles we can install in your home or building.  These are the most popular style choices and these windows are available in many different sizes, with different finishes, and made out of wood, or fiberglass.










Why Choose Naperville Windows & Doors® To Replace Your Windows?
We want you to know that when you choose to hire Naperville Windows & Doors® to install or replace the windows in your home or building you're partnering with a small team of professionals.  We take your commitment to your home seriously and we don't cut corners.  You can rely on us for a high quality installation using the best hardware, high-quality caulking, and we take the time to ensure your new windows are installed as per the manufacturers recommendations.
We back all of our window replacements with up to a 5 year warranty on our workmanship and labor.  Many of our competitors offer workmanship warranties of one to three (1-3) years.
Are you ready to get the process started?  If you'd like to schedule your FREE Quote for Window Replacement please give us a call at (630) 904-9644.