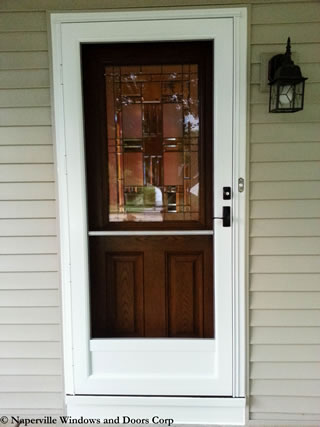 Storm Doors In Naperville Illinois
Storm doors are an additional layer of protection for an entry into your home or building.  A storm door is designed to protect your existing door from inclement weather and can act as an additional layer of insulation against the cold.  They also come in really handy during the warm summer months when you might want to leave a door open for air circulation but you don't want to let bugs or pests into your home.Why Do You Want A Storm Door Installed?
Do you want to protect your entry door from the elements?
Do enjoy keeping your door open when it's warm out but don't want bugs getting in?
Do you have pets that scratch at your doors and you want to protect them from dings and scratches?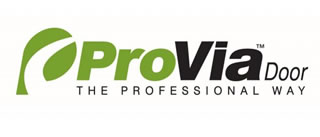 Naperville Windows & Doors® is a door installation company based out of Naperville, IL.  We sell and install ProVia storm doors because they are one of only a few manufacturers that produces a wide variety of high-quality aluminum storm doors.  With 54 models of aluminum storm doors and many different glass options. ProVia offers the highest level of customization to provide storm door products that appeal to the aesthetic and functional needs of any home.
Types Of Storm Doors We Install:
Glass storm doors
Screen storm doors
Decorative storm doors
Heavy duty storm doors with stainless steel screens
Where Do You Install Storm Doors?
Storm doors are most commonly installed on front and side entry doors either for the main entrance to your home or a side or back entryway from a deck or patio.
Quality Installation For Your New Storm Door
Storm doors need to be correctly installed if they are going to do their job properly.  You existing door jamb may need to be modified to accept a new storm door and we need to ensure that your door open and closes smoothly and is sealed against drafts and entry from insects or pests like mice and other small rodents.
Are you ready to get the process started?  If you'd like to schedule your FREE Quote for Storm Doors please give us a call at (630) 904-9644.