Pella® has been manufacturing high-quality doors since 1925 and they are recognized as an innovative, award winning, and cutting edge door manufacturer.  They offer replacement front entry doors and patio doors in many different styles and many different color choices.  If you're looking for high-quality door replacements from a company that stands behind their products then Pella® is an excellent choice.
Naperville Windows & Doors® is a door installation company based out of Naperville, IL.  We sell and install Pella® front entry doors and patio doors.  Whether you want a sliding glass patio door or a beautiful set of hinged french doors we'll be able to help you choose the perfect door for your home.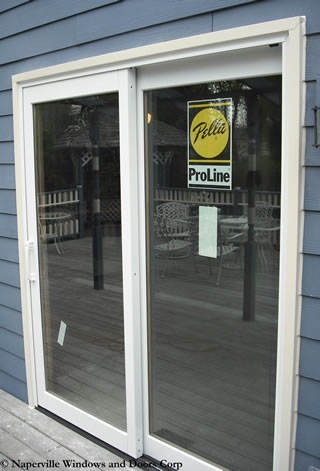 Pella® Doors We Install
Pella Entry Doors
Pella Patio Doors
Pella® Door Series We Can Install:
Architect Series®
Designer Series®
Pella® 450 Series
Pella® 350 Series
If you're looking for a high-quality door and Pella® is your brand of choice we can help you select the right door for your needs and your budget and we can offer a seamless and hassle free installation too.
Are you ready to get the process started?  If you'd like to schedule your FREE Quote for Pella Doors please give us a call at (630) 904-9644.